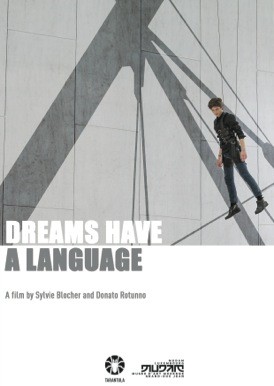 Dreams have a language
A film by Sylvie Blocher & Donato Rotunno, 2016
-
Genre: Docu-Fiction
Languages: French
Subtitles: English
Format: xxx
Sound: xxx
Running time: 46 min
Country: Luxembourg
Year: 2016
SYNOPSIS
-
The Dreams Have a Language exhibition and installation in Mudam (Luxembourg) is the starting point for a film, created in collaboration with Luxembourgish director Donato Rotunno and French artist Sylvie Blocher. Some meetings, some conversations, some of the stories recounted, some particularly meaningful moments of flight, whether beautiful, intense or fragile, that occurred during the project are being used as raw materials for a joint work of film writing that will result in the shooting of several sequences played by actors. Combining a documentary and fictional writing approach, the film offers « an assemblage of words, gestures, moments that open up imagination, expectation and suspense ».
The project Dreams Have a Language is a collaboration between Mudam and Tarantula Luxembourg and is produced with the support of Film Fund Luxembourg.
CREDITS
-
Directors : Donato Rotunno & Sylvie Blocher
Image : Félix Sorger
Sound : Marc Thill & Thomas Gastinel
Editing : Félix Sorger
Music : Kyan Bayani-Keyrani
Produced by Elise André (Tarantula Luxembourg)
With the support of Film Fund Luxembourg.
GALLERY
-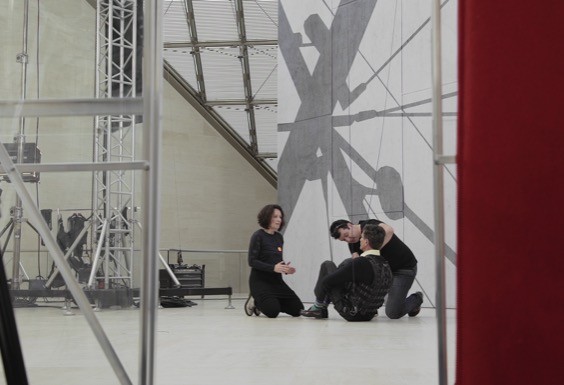 ©Tarantula
-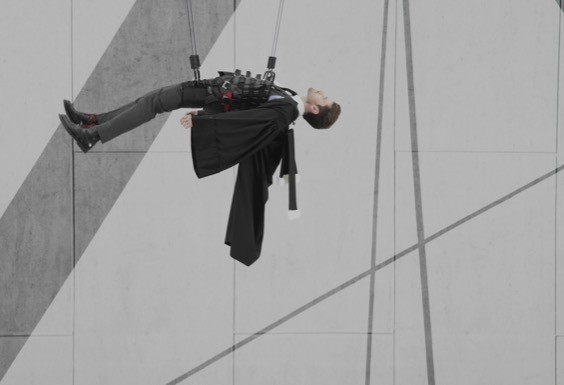 ©Tarantula
-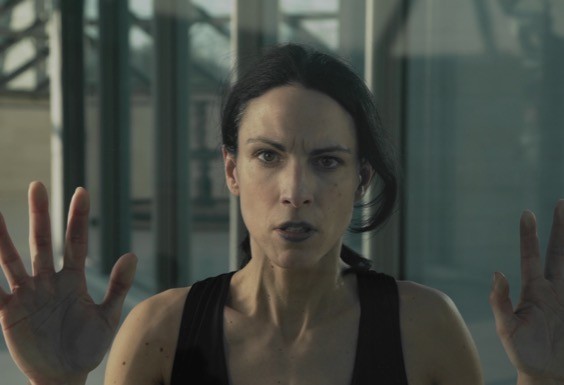 ©Tarantula
-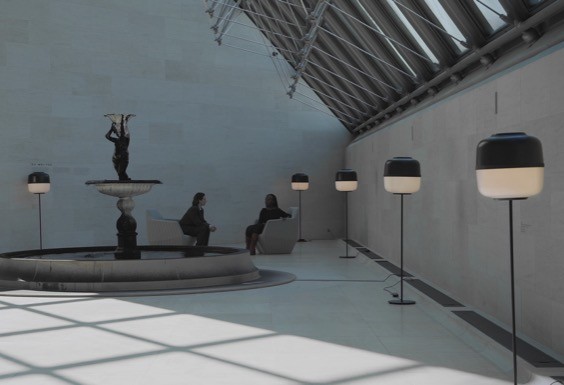 ©Tarantula
-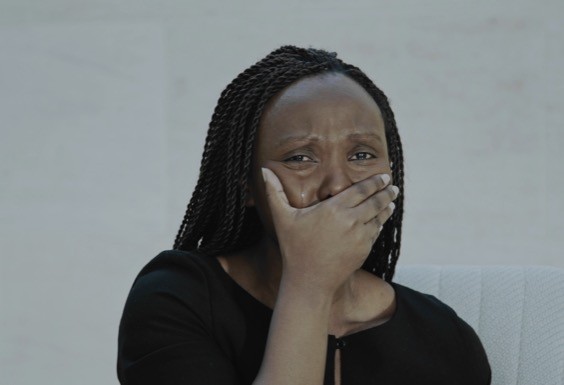 ©Tarantula
-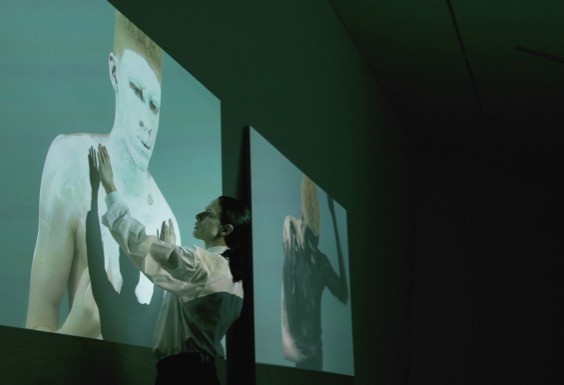 ©Tarantula
-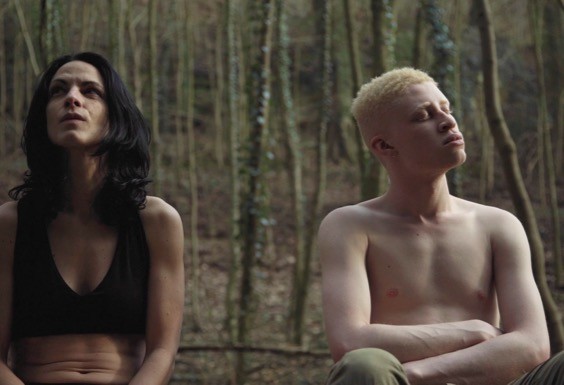 ©Tarantula
-
DIRECTOR
-
Since the early 1990s, the French artist Sylvie Blocher has built up a body of video work that takes the human as its material – one that is fragile and unpredictable but charged with extreme presence. She is engaged in a "poetics of relationships", of emancipation, questioning identities, the writing of history, the presence of the feminine in the male body. Produced in various geographical contexts – Europe, North America, Brazil, India, China, etc. – her artworks are conceived in terms of an exchange: they often involve the participation of outsiders invited to speak or act for the camera, the artist thus sharing her authority with the "models" to create what she refers to as "Living Pictures", living images.
Sylvie's work has been the subject of solo exhibitions at institutions such as the Museum of Contemporary Art, Sydney (2010), the San Francisco Museum of Modern Art (2007) and Casino Luxembourg (2003). Her work has also been included in group exhibitions and major international events (Les Désastres de la guerre, Louvre-Lens, 2014 Liverpool Biennial, 2012; elles@centrepompidou, Pompidou Centre, 2010; Lyon Biennale, 2009; La Force de l'art, 2006; Venice Biennale, 2003) and features in the collections of several international museums such as the San Francisco Museum of Modern Art, Mudam Luxembourg and the Pompidou Centre.
In 1997, in collaboration with the architect and urban planner Francois Daune, Sylvie Blocher also founded Campement Urbain, a flexible group working on new urban forms, which in 2002 received the Evens Foundation International Award for Art Community Collaboration.
Sylvie Blocher was born in France. She lives and works in Saint-Denis.
The career of the film director Donato Rotunno started with the short film "Fishtrip" (1996) and continued with documentaries on themes specific to Luxembourg, including immigration ("Terra Mia Terra Nostra", 2012 ; "Les Mesures du rectangle", 2002), cultural mixing ("Blà Blä Blá", 2011), the role of politics in society ("André et les voix dissidentes", 1999), and the relationship between contemporary art and film ("Making of a picture" and "Landscape with a corpse", 2003, inspired by the work of Japanese photographer Kaoru Izima). His first feature-length fiction film, "In a Dark Place" (2006), won the award for best artistic contribution to the Lëtzebuerger Filmpräis in 2007 and his second film, "Baby(a)lone", an adaptation of the novel "Amok" by Luxembourg writer Tullio Forgiarini, tells the story of two lost teenagers, aiming for happiness in a society which has resigned from its duties. Now, he's working on an original script extending the themes dealt with in "Terra Mia Terra Nostra".
A film studies graduate of the Institut des Arts de Diffusion in Louvain-la-Neuve, as a producer, Donato Rotunno co-founded the production company Tarantula Luxembourg in 1995, through which, to date, he has supervised more than 20 feature films. Donato Rotunno was born in Luxembourg in 1966. He lives and works in Luxembourg.