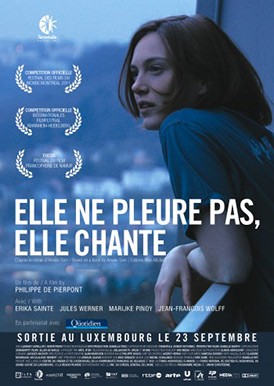 She's not crying, she's singing
A film by Philippe de Pierpont, 2011
-
Genre: Drama
Languages: French
Subtitles: English, Dutch
Format: 1 :1.85
Sound: Dolby Digital
Running time: 78 min
Countries: Belgium, Luxembourg, France
Year: 2011
SYNOPSIS
-
Laura, 27 years old, lives alone in the suburbs of a big city. She learns that her father is in a coma, after a serious car accident. She decides to visit him regularly at the hospital as a last opportunity to settle old scores and perhaps to get revenge. She tells him the horror of her childhood when she was abused by him. But life is unpredictable and Laura's desire for revenge causes painful memories to come to the surface. She has to face up to her own past. She ends up reconciled, with herself and with life.
CREDITS
-
Director: Philippe de Pierpont
Image: Alain Marcoen
Sound: Arnaud Calvar
Editor: Philipppe Boucq, Michel Shillings
Music: Kris Dane
Cast:
Laura: Erika Sainte
Rémi: Jules Werner
The mother: Marijke Pinoy
The father: Jean-François Wolff
Luc: Hervé Piron
Jérôme: Laurent Capelluto
Produced by Iota Production (BE), Tarantula (LU), Perspective Films (FR) & Serendipity Films (BE). Co-produced by La Communauté Française de Belgique & les télédistributeurs Wallons, UMedia, RTBF, ARTE, Belgacom, Film Fund Luxembourg, Vlaams Audiovisueel fond, Région Picardie, Département de L'Aisne. With the support of I2I.
International sales : Insomnia
GALLERY
-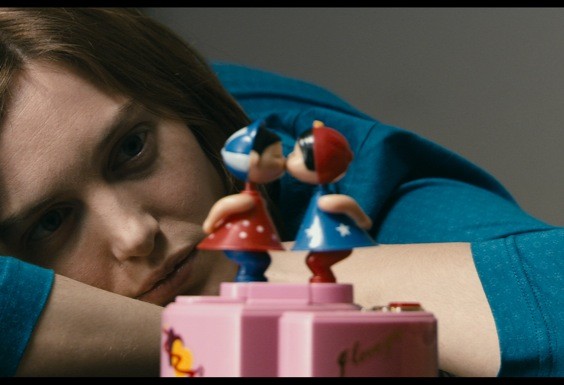 Erika Sainte interprète Laura
-
©Tarantula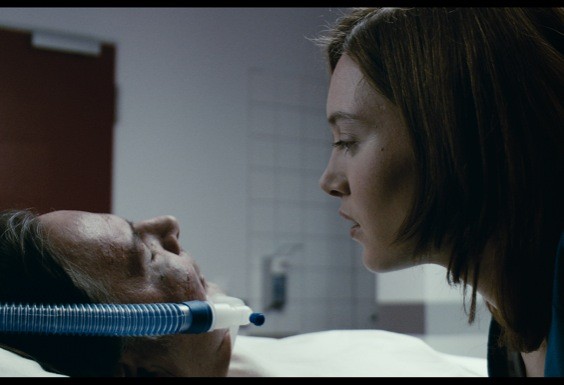 Laura et son père
-
©Tarantula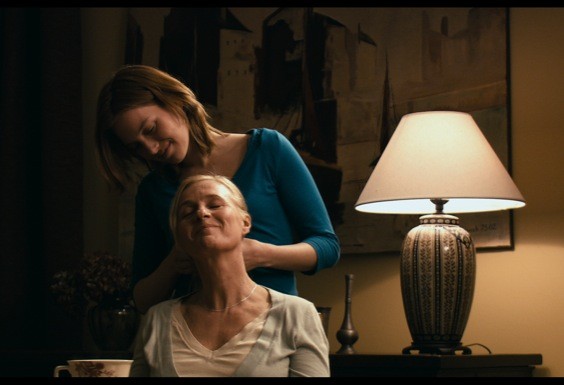 Laura et sa mère
-
©Tarantula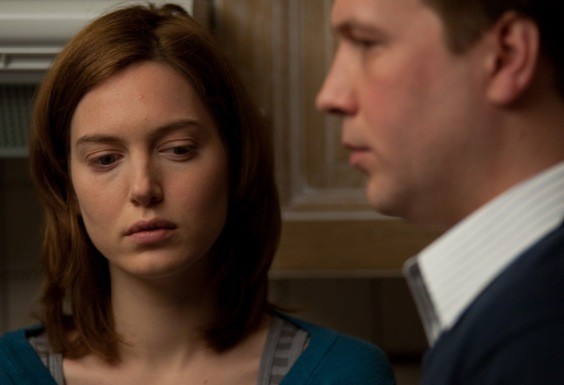 Laura et son frère
-
©Tarantula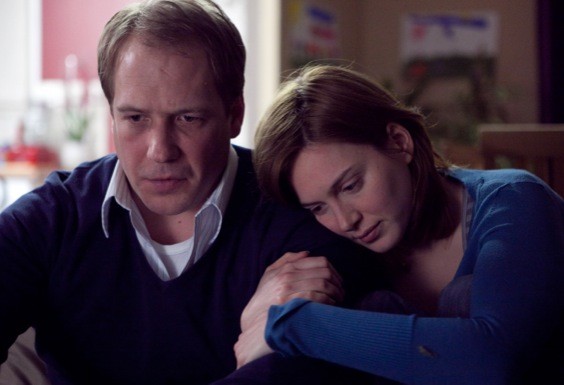 Laura et son frère
-
©Tarantula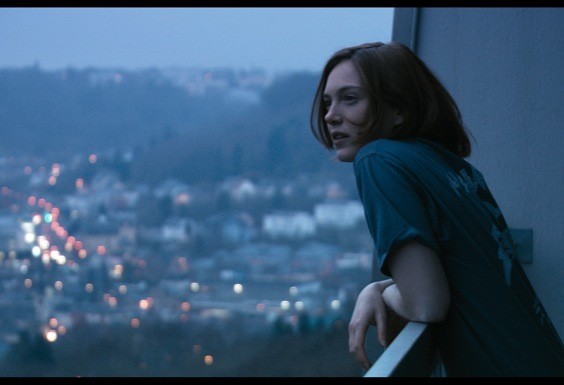 Laura au balcon
-
©Tarantula
FESTIVALS
-
Festival des Films du Monde - Montréal
Compétition mondiale - premières œuvres

Festival d'Ostende - Belgique

Festival International du film francophone de Namur - Focus

Festival International du film de Mannheim-Heideberg - Compétition officielle
Recommandation du Jury des exploitants de salles

35ème Festival International du film São Paulo

Magritte du cinéma belge 2012
Meilleur espoir féminin pour Erika Sainte
DIRECTOR
-
Philippe de Pierpont was born in 1955 in Brussels. After studying History of Art and Archaeology at the University of Brussels, Philippe took some courses in theatre, cinema and video. Like his training, his professional life includes different fields: Literature (scripts for comic books, books and films), Theatre as an actor but also as a director. He has made a number of documentaries and fictions. In 1995, he was the second assistant director for « The promise» by the brothers Dardenne. In 1999, he made his first short film « The Heir », which was selected in Venise, and since then he has made about ten documentary films.