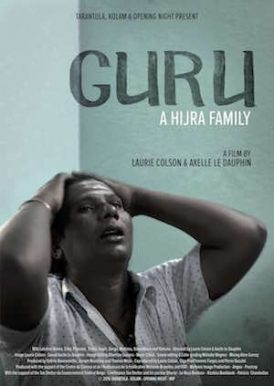 Guru, a hijra family
A film by Laurie Colson & Axelle Le Dauphin, 2016
-
Genre: Documentary
Languages: Tamoul
Subtitiles: English, French
Format: HD & Blu Ray
Sound: SRD
Duration: 75 min
Country: Belgique
Year: 2015
SYNOPSIS
-
Days and works of an hijra family take place in a litte town of Tamil Nadu, South India. Silky, Mahima, Trisha, Durga, Kuyili, Priyanka, Vasundhara and Yamuna,  under the tough protection of their guru Lakshmi Ma, give us glimpses of their marginal yet sovereign existence. From a millennial tradition to the evereday struggle, Guru composes with them a several voices poem, where the world is a harsh playground, where the third gender is, before anything else, the strength of resistance of lives pooled together.
CREDITS
-
Director : Laurie Colson & Axelle Le Dauphin
Produced by Valérie Bournonville, Joseph Rouschop & Thomas Meys (Tarantula Belgique)
Coproduced by Opening Night, Olga Prud'homme Farges (Kolam Productions) & Pierre Duculot (Wallonie Image Production)
Distribution France: Opus Collection
GALLERY
-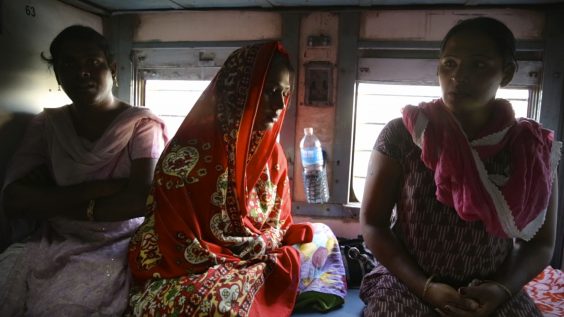 Guru (1)
-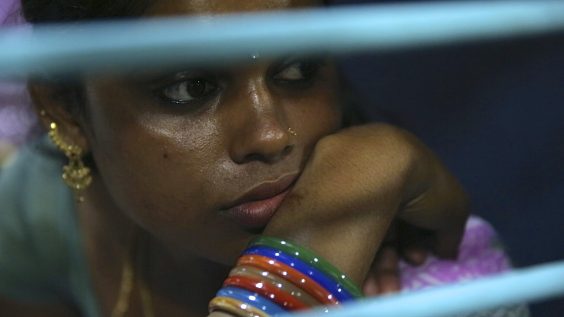 Guru (2)
-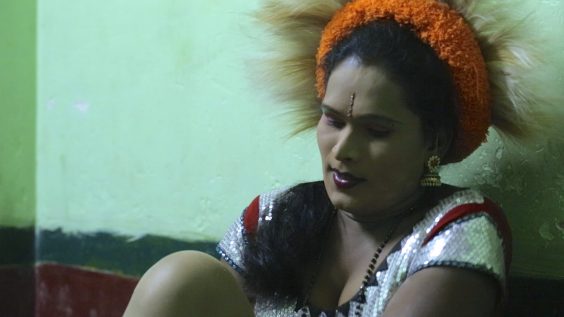 Guru (3)
-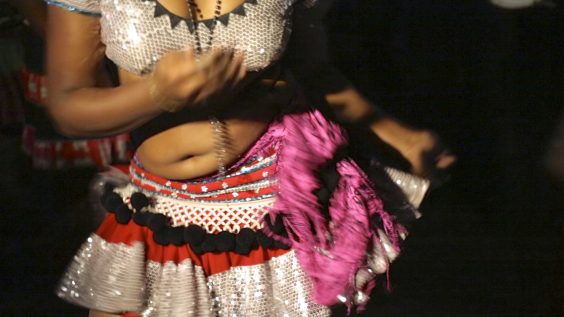 Guru (4)
-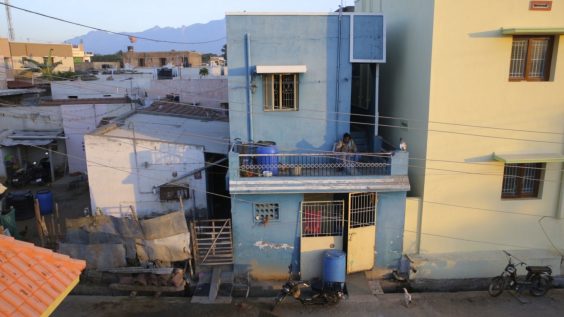 Guru (5)
-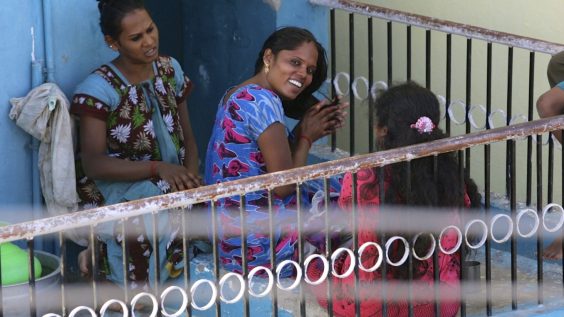 Guru (6)
-
FESTIVALS
-
Brussels Millenium Festival

Coimbra Congress of the Anthropological Association

Maastricht Docfest • Raindance London Film Festival

Brussels Pink Screens Festival

Vienna Transition Intern Queer Minorities Film Festival

Clermont-Ferrand Documentary Film Meetings Traces de Vies

Fringe! London Queer Film & Arts Fest

Jerusalem Anthropological Film Festival

Jaipur International Film Festival

Tenerife MiradasDoc

Bangalore Queer Film Festival

Lyon Festival des Ecrans Mixtes

Ethnographical RAI Bristol Film Festival

AKS Film Art Dialogue Festival Pakistan

Bordeaux University Ethnographical Film Day

Seattle Translations Transgender Film Festival

Buenos Aires IF de Cine Derechos Humanos

Tasveer Reels, Bellevue Arts Museum US

MICGénero Mexico

Palm Springs LGBTQ Film Festival

Sydney Transgender International Film Festival

Belgrade Ethnographical Film Festival

Taipei Ethnographical Film Festival

Cagliari Babel Film Festival

Reflets du cinéma indien et d'ailleurs, Mayenne

Paris QueerWeek#9
DIRECTOR
-
After directing several experimental films and short fiction movies with Tarantula Belgique, Laurie Colson is delivering to the audience her first full-length documentary Guru, a hijra family. At the same time, she  continues her author-director and set designer careers for full-length movies, from more than 15 years now, in Belgium and abroad.
Axelle Le Dauphin has always been working in multiple fields, always exploring various media and seeking new experiences.  Press, photography, fashion, her interest for field work and her artistic sensibility are today driving her to the cinema world with her collaboration on this documentary.