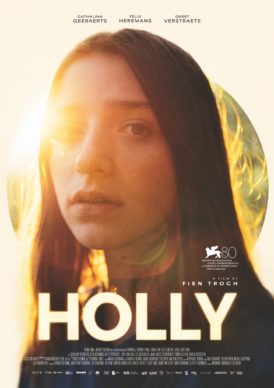 HOLLY
A film by Fien Troch, 2023
-
Genre: Drama
Languages: Flemmish
Sous-titres: French / English
Format: 1:66 / 2K Scope
Sound: 5.1
Duration: 103 min
Countries: Belgium, Luxembourg, Netherlands
Year: 2023
SYNOPSIS
-
Holly, 15-year-old, calls her school to say she is staying home for the day. Soon after, a fire breaks out at the school, killing several students. With everyone touched by the tragedy, the community comes together, trying to heal. Anna, a teacher, intrigued by Holly and her strange premonition, invites her to join the volunteering group she runs. Holly's presence seems to bring peace of mind, warmth, and hope to those she encounters. But soon, people begin to seek out Holly and her cathartic energy, demanding more and more from the young girl.
CREDITS
-
Director: Fien Troch
DOP: Frank van den Eeden
Light: Philippe Lussagnet
Costumes: Sophie Van Den Keybus
Make-up: Véronique Dubray
Editing: Nico Leunen
Sound: Tijn Hazen, Michel Shöpping
Original music: Johnny Jewel
Cast: Greet Verstraete, Cathalina Geeraerts, Felix Heremans.
Produced by Prime Time & Mirage (Belgium)
In coproduction with Tarantula (Luxembourg), Les Films du Fleuve (Belgium), Topkapi (Netherlands), Tabiki Films (Netherlands), Agat Films (France)
Sales Agent: MK2 Films
GALLERY
-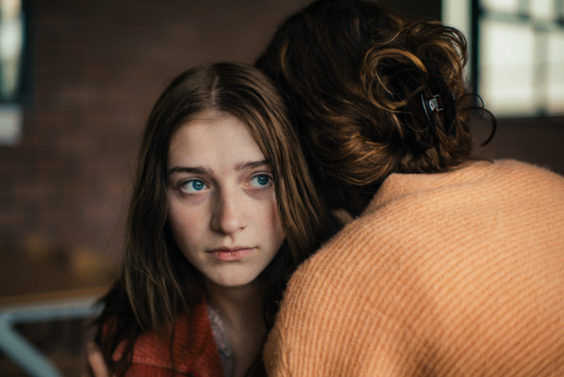 Holly
-
FESTIVALS
-
80th Venice International Film Festival - Official Competition

50th Film Fest Gent - Opening Film

Busan International Film Festival (South Korea)

DIRECTOR
-
Fien Troch graduated from the LUCA film school in Brussels in 2000. In 2005, she wrote and directed her first feature film Someone Else's Happiness. The film had its world premiere at Toronto and went on to win awards all over the world. In 2006, her second feature Unspoken was selected for La Cinéfondation and the film premiered in Toronto and San Sebastian in 2008. Her third feature Kid premiered at Rotterdam in 2012. In 2014, Fien participated in Torino Film Lab with her fourth feature film Home. The film was selected for Venice and won the Orizzonti Award for Best Director in 2016.
PRESS REVIEWS
-
"Troch elicits breezily naturalistic performances from the young cast. Thanks to Frank van den Eeden's flare-rich cinematography and synth-led sound of Johnny Jewel's soundtrack, there's a vibe here that recalls Sofia Coppola's The Virgin Suicides" Leslie Felperin / The Hollywood Reporter
"A curious, clever film, Holly is Carrie seen from the other side of the mirror, those magic hands by her sides, looking at her own image and wondering who she is." Stephanie Bunbury / Deadline
"This latest addition to the 'teen girl with powers' genre is a mysterious, evasive story (…). And beneath this tale of a high school outsider, the film asks philosophical questions: about the parasitic nature of the need for spiritual comfort; about doing good, and whether a truly selfless act can ever really exist." Wendy Ide / ScreenDaily 
"Stephen King's antiheroine (Carrie White) comes to mind more than once in Fien Troch's elusive, intriguing teen drama "Holly," which plays a little like his story stripped of any outright horror, and only the everyday vanities and failings of humanity in its place." Guy Lodge / Variety