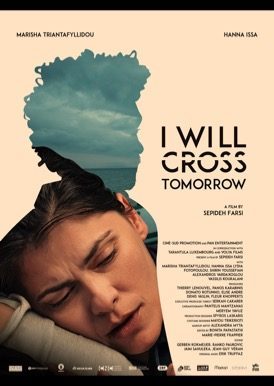 I will cross tomorrow
A film by Sepideh Farsi, 2019
-
Genre: Drama
Languages: Greek, English, Arabic
Subtitles: English or French
Format: HD
Sound: 5.1
Duration: 90 min
Countries: France, Luxembourg, Greece
Year: 2019
SYNOPSIS
-
The lives of Mary, a Greek police officer and single mother, and Yussof, a young Syrian who fled the war to avoid becoming a murderer, converge in Greece. Greece looks like a safe haven, but in reality it isn't. Who is the freest? The person who fled war or the person who grew up in a free world?
CREDITS
-
Director: Sepideh Farsi
Screenplay: Sepideh Farsi et Youla Boudali
Image: Pantelis Mantzanas
Sound: Gerben Kokmeijer
Costumes: Mayou Trikerioti
Decors: Spiros Laskaris
Editing: Bonita Papastathi
Music: Erik Truffaz
Cast: Marisha Triantafyllidou, Hanna Issa, Dimitra Mavropodi, Lydia Fotopoulou
Produced by Thierry Lenouvel (Ciné-Sud Promotion), Karabinis Panos (Pan Entertainment), Donato Rotunno & Elise André (Tarantula Luxembourg), Denis Vaslin (Volya Films).
FESTIVALS
-
Thessaloniki International Film Festival (Gr)

Warsaw Film Festival (Pl)

Amiens Film Festival (Fr)

Luxembourg City Film Festival (Lu)
DIRECTOR
-
Born in Tehran, Sepideh Farsi moved to Paris to study mathematics, but soon drifted towards cinema. After some short films, her documentary "HOMI SETHNA, FILMMAKER" won several awards. Followed by "HARAT" and "TEHRAN WITHOUT PERMISSION", that both premiered in Locarno. Her first two features DREAMS OF DUST and THE GAZE premiered in Rotterdam. Then she directed THE HOUSE UNDER THE WATER, followed by RED ROSE, which premiered at TIFF 2014, followed by DESPO, LABROS, SPYRIDOULA & PAPANDREOU. Her last documentary 7 VEILS won the Grand Prix de la Compétiton Française in FID Marseille (2017).