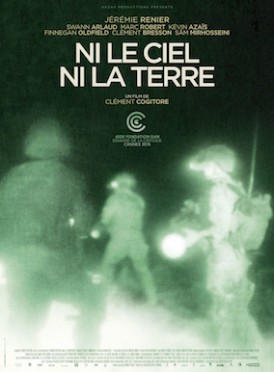 Neither heaven nor earth
A film by Clément Cogitore, 2015
-
Genre: Drama, War
Languages: French, Farsi
Format: 1: 1,85
Sound: Dolby 5.1
Duration: 100 min
Countries: France, Belgium
Year: 2015
SYNOPSIS
-
Afghanistan 2014. Approaching the withdrawal of troops, Captain Antares Bonassieu and his section are assigned to a control and monitoring mission in a remote valley of the Wakhan, Pakistan border. Despite the determination of Antares and his men, control of this so-called calm sector will gradually crumble. On a September night, some soldiers start to mysteriously disappear in the valley.
CREDITS
-
Director: Clément Cogitore
Image: Sylvain Verdet
Set Artist: Olivier Meidinger
Costumes: Agnès Dubois
Cast: Jérémie Renier, Marc Robert, Saam Mirhosseini, Swann Arlaud, Clément Bresson, Finnegan Oldfield, Kevin Azaïs
Produced by Jean-Christophe Reymond et Amaury Ovise (Kazak Productions – France) et Joseph Rouschop et Valérie Bournonville (Tarantula Belgium)
GALLERY
-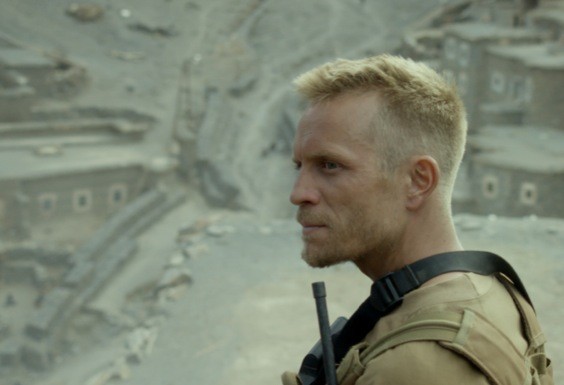 Jérémie Renier dans Ni le ciel ni la terre
-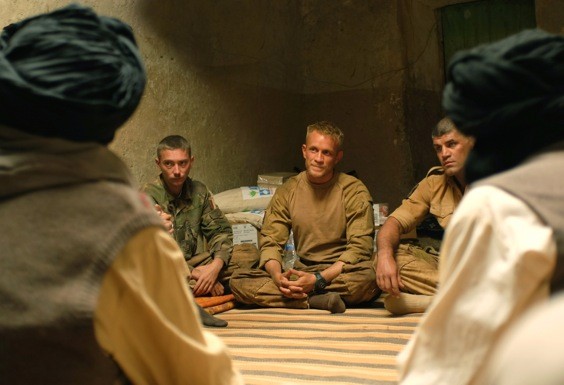 -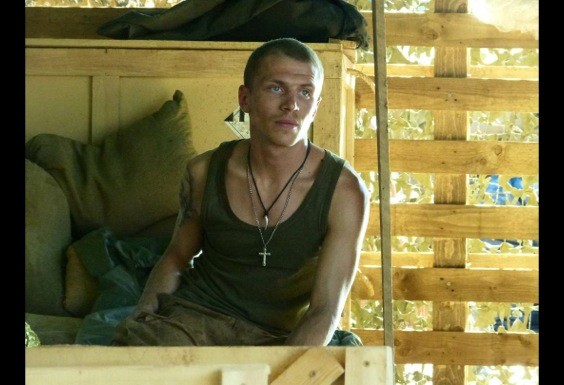 -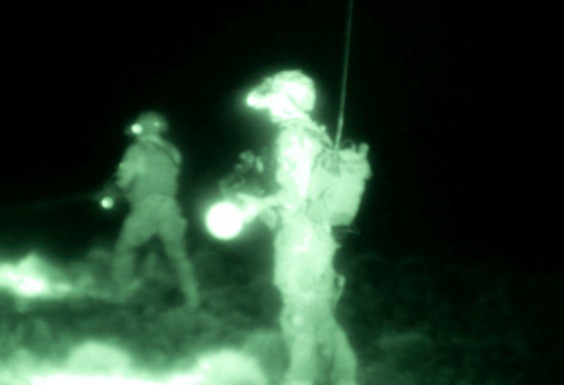 -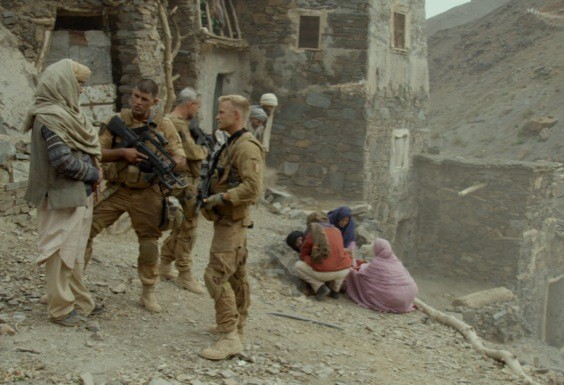 -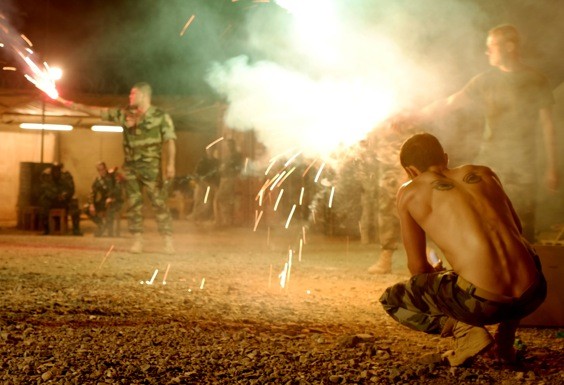 -
FESTIVALS
-
Cannes FF, International Critics' Week: Fondation Gan Award

Motovun Film Festival (Propeller of Motovun - best prize)

Namur International Festival of French-Speaking Film: Discovery Award

Peace & Love Film Festival : Grand Prize, Best Actor Award

Jean Carmet Film Festival: Prix Collégial Best Supporting Actor

Prix du Syndicat Français de la critique Best First French Movie
DIRECTOR
-
After studying at the École Supérieure des Arts Décoratifs of Strasbourg, and at the Fresnoy-National Studio of Contemporary Arts Clément Cogitore develope an artistic practice halfway between cinema and contemporary art. Combining film, video, installations and photographs his work questions the modalities of cohabitation of men with their images.
There is often question of ritual, collective memory, figuration of the sacred as well as a particular idea of the permeability of the worlds.
His films have been selected for numerous international festivals (Director's Fortnight Cannes, Locarno, Lisbon, Montréal…) and won several awards. His work has also been screened or presented in various museums (Palais de Tokyo Paris, Centre Georges Pompidou Paris, Haus der Kultur der Welt, Berlin, Museum of fine arts, Boston…).
In 2011 he was awarded by the Grand prix du Salon de Montrouge for contemporary art and in 2012 was resident of the Villa Medici, French Academy in Rome-Villa Medici. In 2015, his first feature film "The Wakhan Front" was selected at the Cannes international film festival – Critic's week, awarded by the Fondation Gan and acclaimed by critic. Born in 1983 in Colmar, Clement Cogitore lives and works between Paris and Strasbourg.
PRESS REVIEWS
-
"Clement Cogitore's striking debut puts an inventive fresh, uncanny spin on the War in Afghanistan soldier study."
Variety
"You've never seen a war film quite like The Wakhan Front… functions as a gripping, subtly eerie drama which keeps you guessing even while it maintains its supernatural (or theological) undertow simmering beneath the surface."
Screen
"An astonishing and highly original piece of young French cinema."
Cineuropa
"The Wakhan Front is a haunting and original work."
Cinevue