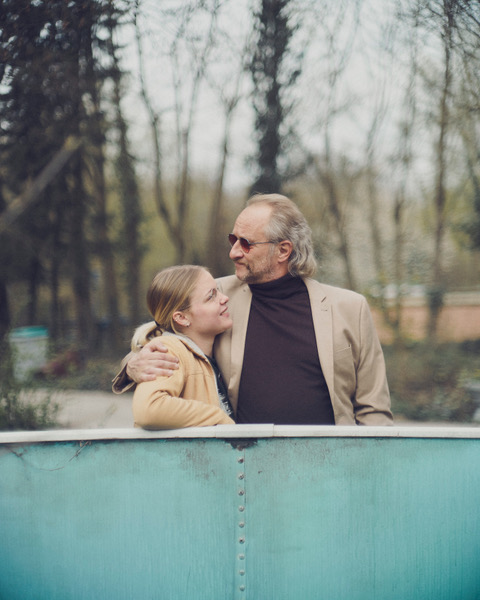 Normale
A film by Olivier Babinet, 2021
-
Type:  Comedy/Drama
Language: French
Subtitles: /
Sound: xxx
Length : 95 min
Country : France
Year: 2021
SYNOPSIS
-
Lucie is a 14-years-old who has a vivid imagination. She lives alone with her father, who spends his days hanging about the house in his dressing gown. Behind this eternal teenager façade, William struggles daily against the symptoms of multiple sclerosis. Between caring for her father, schoolwork and the undeclared hours she works at the sandwich shop, Lucie's only escape is writing a shoddy autobiographical novel.
CREDITS
-
Director : Olivier Babinet
Script: Olivier Babinet, Juliette Sales and Fabien Suarez
Based on a play called "The Monster in the Hall" by David Greig
Photography: Jean-François Hensgens
Sound: Pascal Jasmes
Production designer: Thomas Baqueni
Costumes:  Fred Cambier
Make-up:  Sandra Campisi
Editing: 
Composer: Jean-Benoît Dunckel
Casting:  Benoît Poelvoorde, Justine Lacroix, Steve Tientcheu
Produced by Tarantula Belgique and Haut et Court (France).