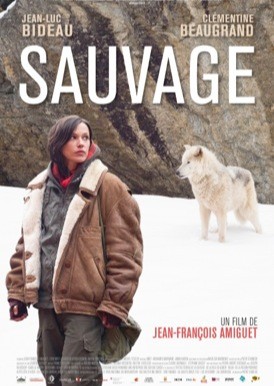 Savage
A film by Jean-François Amiguet, 2010
-
Genre: Drama
Language: French
Subtitles: English, German
Format: xxx
Sound: xxx
Duration: 90 min
Country: Belgium, Switzerland, France
Year: 2010
SYNOPSIS
-
This is the story of the relationship between Adriana, a young and rebel city girl, and Bernard, an old misanthrop, in a lost valley of Mercantour, major place of an almighty nature.
The meeting of these two lonelinesses will bring them both to a kind of redemption : for Adriana, this will be through artistic creation.
CREDITS
-
Director : Jean-François Amiguet
Script : Jean-François Amiguet, Tieri Briet, Sandrine Bourguignon, Maria Cordoba
Image : Piotr Stadnicki, Anna-Katia Vincent, Camille Cottagnoud
Sound : Laurent Barbey, Vincent Kappeler
Decors : Bruno Margery, Marie Delfau
Costumes : Isa Boucharlat
Cast : Jean-Luc Bideau, Clémentine Beaugrand
Produced by Tarantula Belgium, Perspective Films (France), Zagora Films (Switzerland), Monkey Bay Productions (France)
FESTIVALS
-
Autrans International Mountain Film Festival

Bienne French Film Festival

Cairo International Film Festival
DIRECTOR
-
Jean-François Amiguet first studied Political Science at Université de Lausanne. Graduated, he first commits to cinema by working as a technician on several movies with filmmakers Marcel Schüpbach, Alain Tanner and Yves Yersin. During this time he also directs short documentaries.
Since 1980, he begins a masterpiece, a feature trilogy that he will end in 1993. He also realises a lot of productions for the Swiss Romandie television. In 2003, he presents his fourth fiction feature film, « Au Sud des nuages ». The production company « Zagora Films S.A. », that he founded with Bertrand Liechti, is a co-producer of the movie. He also stands out as the co-founder of the Fondation Vaudoise pour le Cinéma.