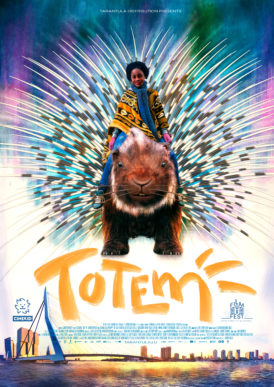 Totem
A film by Alexander "Sander" Burger, 2022
-
Genre: Family
Languages: Dutch and French / German
Sous-titres: English / French
Format: H.D
Sound: 5.1
Duration: 97 min
Countries: Netherlands, Luxembourg, Germany.
Year: 2022
SYNOPSIS
-
Ama, the daughter of Senegalese asylum seekers, feels completely Dutch. When Ama's mother and brother are arrested, Ama sets off in search of her father through Rotterdam in the middle of winter, hoping to avoid deportation. During this frightening and exciting journey, she discovers her roots, thanks in part to her extraordinary totem animal: a gigantic porcupine.
CREDITS
-
Director: Alexander "Sander" Burger
Script: Sander Burger and Bastiaan Tichler
DOP: Sal Kroonenberg
Set designer: Diana van de Vossenberg
Sound: Christoph Köpf, Jan Schermer, Aaron Baustert
Costumes: Manon Blom
Make-up and hair: Katja Reinert
Editing: Manuel Rombley
Music: Amaury Laurent Bernier
Cast:
Amani-Jean Philippe, Ole van Hoogdalem, Lies Visschedijk, Emmanuel Ohene Boafo, Céline Camara, Kenneth Herdigein, Iliass Ojja, Bas Keijzer.
Produced by Volya Films (NL), Tarantula Luxembourg, Leitwolf Filmproduktion (DE).
With the support of The Netherlands Film Fund – The Netherlands Film Production Incentive – Film Fund Luxembourg – Eurimages – CoBO – MOIN Filmförderung Hamburg Schleswig-Holstein – MDM Children's film co-development Fund – Creative Europe Programme – MEDIA of the European Union.
Sales agent: Dutch Features / Skoop Media
GALLERY
-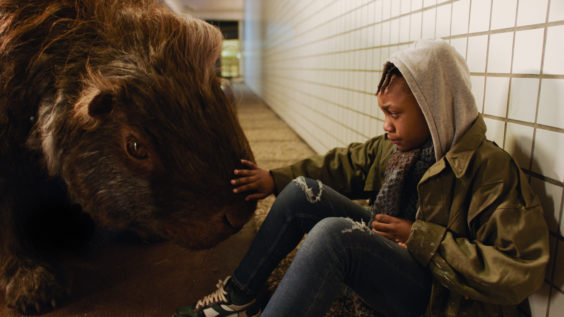 -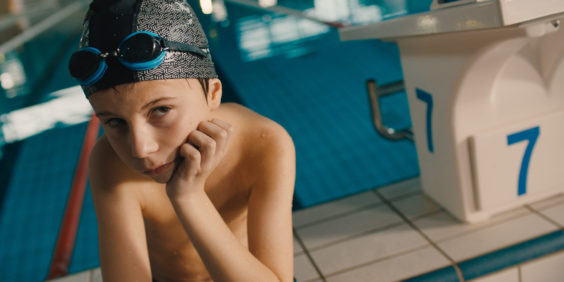 -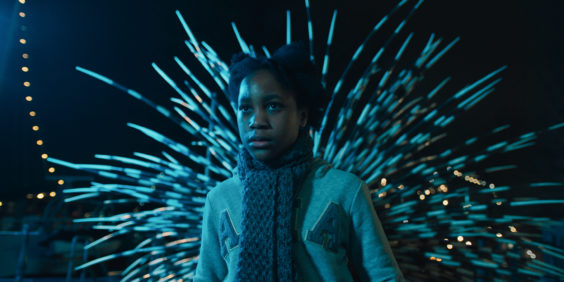 -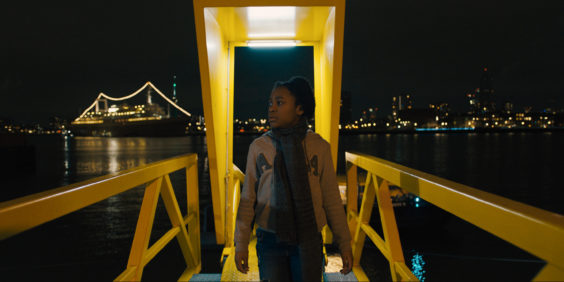 -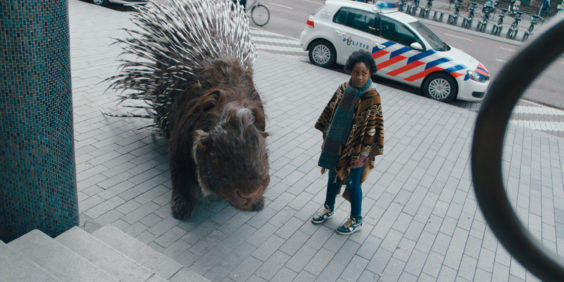 -
FESTIVALS
-
CineKid Festival - Official Selection
Opening Film - Public Award

Giffoni Film Festival 2023:
Official Selection Elements + 10

New-York International Children's Film Festival
Grand Prize Feature (Live Action)

JEF Festival (Belgium)
Public Award

Stockholm International Film Festival (Sweden)

Luxembourg City Film Festival - Official selection Young Audience
Kids jury award and school jury award

Utah Film Center - Tumbleweeds Film Festival (USA)

EU Film festival San Marino

Minneapolis-St. Paul International Filmfestival (USA)

KICFF (Norway)

BIKY Busan International Kids & Youth Film Festival

Buster International Childrens' Festival 2023

Chicago International Children´s Film Festival

Children's Animation and Cinema Week (SACI)

Kinds Kino International Film Festival 2023

Kyoto International Children´s Film Festival 2023

Universal Kids Film Festival Izmir 2023

Seoul Int'l Children's Film Festival SICFF

Sarajevo International Film Festival 2023

Oulu International Children's and Youth Film Festival 2023

DIRECTOR
-
Sander Burger (1975) graduated from the Dutch Film Academy in 2001. Burger has written and directed several documentaries and (short) films. His feature "Hunting & Sons" was nominated for two Golden Calfs (the Dutch national film awards) in 2010 and was selected for a great number of international festivals. In 2015 he made the feature length documentary "Alice Cares" which won several international prizes and got an international release in cinemas worldwide. In September 2021 his latest feature "The Judgement" was released. The film was nominated for eleven Golden Calfs and won four: Best script (Sander Burger), Best leading actor, Best supporting actor and Best Film.