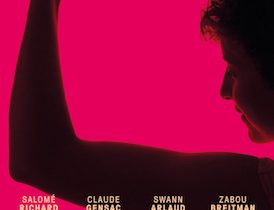 "Baden Baden" selected at 66th Berlinale (Forum) and Angers !
-
We are very proud to announce the selection of "Baden Baden", first feature film by Rachel Lang at the 66th Berlinale in Forum section. The screening will take place at CinemaxX 4 on February 12th at 10.30pm. Prior to this international premiere, the film will also be screened at Festival Premiers Plans in Angers ThursdayJanuary 28th !
"Baden Baden" will be in theaters on March 30th in France and on May 15th in Belgium. Here something to easy the wait.
VIDEO
-

Warning: Use of undefined constant video_1 - assumed 'video_1' (this will throw an Error in a future version of PHP) in /home/clients/21fad922ace3ab443932632f2260693a/web/wp-content/themes/tarantula/single-new.php on line 56