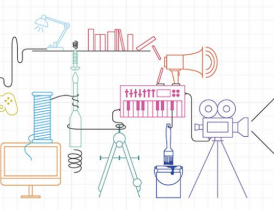 Donato Rotunno – Speaker at 10×6 Creative Industries, by Paperjam Club!
-
Donato Rotunno will be one of the ten speakers of 10×6 on Creative Industries, organized on September 12th by Paperjam Club in Luxembourg. More infos here.
"Integrating architecture, crafts, visual arts, design, styling, the game industry, marketing and communication, literature, publishing, performing arts and new media, the creative industry has a wide range of economic activities that generate a total turnover in excess of 900 million euros.
This 10×6 will be an opportunity to look at this engine of wealth creation."
Donato Rotunno's Interview here.