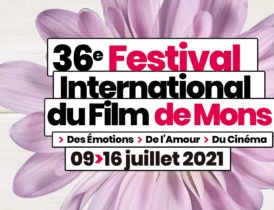 "Io sto bene" in official selection at Mons International Film Festival!
-
After a world premiere in Rome last October, Tarantula is very pleased to announce the selection of Donato Rotunno's film IO STO BENE at the Mons International Film Festival in Belgium.
"Io sto bene" was produced by Tarantula (Luxembourg & Belgium), in co-production with MaxMa Film (Germany), Vivo Film (Italy), ARTE and VOO-BeTv. The third feature film by the Luxembourg director was supported by, among others, the National Support Fund for Audiovisual Production of the Grand Duchy of Luxembourg, Wallimage, the MFG and MIBACT. International sales of the film are managed by MPM Premium.
The film was shot in autumn 2019 between Luxembourg, Belgium and Italy. The cast includes multi-award winner Renato Carpentieri and rising stars of Italian cinema Sara Serraiocco and Alessio Lapice. On the Luxembourg side, Marie Jung, Tommy Schlesser, Pitt Simon, Nicole Max, Gabriel Boisante and Jules Werner complete the cast. The film team also includes many Luxembourgish talents such as Magdalena Labuz for costumes, Ingo Dumlich, Mike Butcher and Michel Schillings for sound. Finally, the film's original music is by Massimo Zamboni, a major figure on the Italian music scene. He is considered the father of Italian alternative rock and punk rock. The film's soundtrack features tracks by his band CCCP.
The film will be released in Luxembourg on 13 October 2021.
VIDEO
-

Warning: Use of undefined constant video_1 - assumed 'video_1' (this will throw an Error in a future version of PHP) in /home/clients/21fad922ace3ab443932632f2260693a/web/wp-content/themes/tarantula/single-new.php on line 56