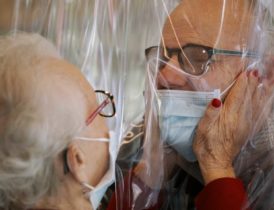 "Isolation" in Venice for the Venetian Nights
-
The European documentary "Isolation", in co-production with Italy (Notorious Pictures), Germany (Maze Pictures) and Sweden (Fox in the snow) will premiere in Venice for this 78th edition of the Venice Film Festival. The film is directed by 5 directors, from five European countries: Jaco Van Dormael for Belgium, Michele Placido for Italy, Julia von Heinz for Germany, Olivier Guerpillon for Sweden and Michaël Winterbottom for England. Five author's point of view on the crisis of the pandemic in Europe.
The film will be screened at 9 pm at the Goldoni Theater and will be preceded by an award ceremony as part of the "Cinema of Inclusion". On the same day at 11am there will be a masterclass with all the directors, followed by a press conference.
We are very happy with this great premiere for these poignant testimonies on the health crisis that we have lived (and are still living…) all together!