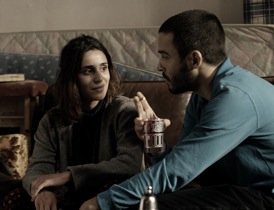 "Rising Voices" screening in Luxembourg!
-
Rising Voices by Bénédicte Liénard and Mary Jiménez will be released in the cinema Utopia in Luxembourg on May 4th.
Distributed by Tarantula Distribution, this feature film was showed at the 56th Thessaloniki International Film Festival, at the 15th Marrakech International Film Festival, and on March 3rd at a preview showing at the Luxembourg City Film Festival.
A educational dossier is downloadable on the film page to enable teachers to watch the movie with their students.
VIDEO
-

Warning: Use of undefined constant video_1 - assumed 'video_1' (this will throw an Error in a future version of PHP) in /home/clients/21fad922ace3ab443932632f2260693a/web/wp-content/themes/tarantula/single-new.php on line 56