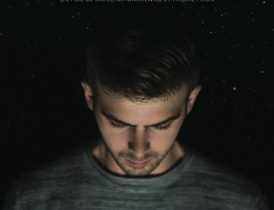 "Mos Stellarium" at the Biennale di Venezia
-
We are happy to inform you about the participation of Karolina Markiewicz & Pascal Piron at the official presence of Liechtenstein at the Biennale di Venezia 2015, with their video installation. The collateral event is entitled The Silver Lining and will be opened 24th October – 1st November 2015 at Palazzo Trevisan degli Ulivi. The opening will be 23rd October at 18.00. More info here.
It is the first time that Liechtenstein will participate at the Biennale. The exhibition is organised by the Liechtenstein art association Kunstverein Schichtwechsel. The installation consists of extracts of their documentary "Mos Stellarium", produced by Tarantula Luxembourg and supported by Filmfund Luxembourg.
"Mos Stellarium" is a poetic feature documentary about the young refugees Dzemil, Milena, Anna, Yunus, Rijad and Eko.