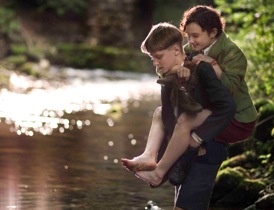 New awards for "Secrets of war"!
-
We are very proud to announce that last saturday, our co-production "Secrets of war" by Dennis Bots has won the "CASTELLO D'ORO" Award at Castellinaria international film festival in Bellinzona (Switzerland).
A few days ago, "Secrets of war" has won the "Adult Jury Prize — Live-action Feature Film" at the 31th edition of the Chicago International Children's Film Festival.
After TIFF (Canada), "Secrets of war" continues its journey through festivals around the world, here's a partial list :
Netherlands Film Festival (Pays-Bas)Award : Golden Calf Special Jury Award
Buster Film Festival (Danemark)
Kristiansand Film Festival (Norvège)
Film Movement (USA)
Chicago International Children's Film Festival (U.S.A)Award : Adult Jury Prize — Live-action Feature Film
UK Jewish Film Festival Hong-Kong (Chine)
Norwegian FF Movies on War (Norvège)
Gijón Film Festival (Espagne)
IJFF (International Jewish Film Festival) (Autralie)
Festival du film pour enfants à Chemnitz, Schlingel (Allemagne)
Ale Kino Int'l Youth Film Festival (Pologne)
Jerusalem Jewish Film Festival (Israel)