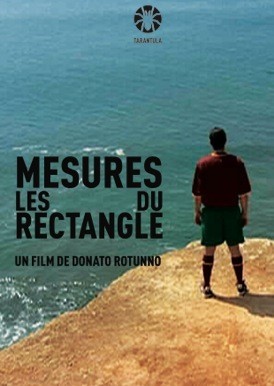 Les mesures du rectangle
A film by Donato Rotunno, 2002
-
Genre: Documentaire
Languages: French, Portugese, Luxembourgish
Duration: 52 min
Countries: Luxembourg
Year: 2002
SYNOPSIS
-
In Luxembourg, 14 out of 100 inhabitants are Portuguese, but who would have guessed it? Why is such a large immigrant community so poorly connected? What are the rules governing this behaviour? How do the contours of identity take shape? Every Sunday the Portuguese community gathers in football fields around the country to watch and encourage their own players down on the ground — grounds they rent from the Luxembourg clubs. The Federation of Portuguese Associations in Luxembourg (FAPL), which organises its own two-division championship, is a non official sporting federation wich exists alongside the FLF, the Luxembourgish football federation. The existence of these two federations is a reflection of the two communities, communities that coexist, in the same country, without dialogue, without seeing each other.
CREDITS
-
Director: Donato Rotunno
Image: Jean-Paul De Zaetijd, Patrice Michaux, Gilles Bissot, Jonas Luyckx, Gonzalo Crespo, João Leite
Sound: Carlo Thoss, Thierry Tirtiaux, Alain Goniva
Music: André Klenes
Editing: Virginie Messiaen, Pia Dumont
Sound Mix: Paul Heymans
Produced by Tarantula Luxembourg
DIRECTOR
-
The career of the film director Donato Rotunno started with the short film "Fishtrip" (1996) and continued with documentaries on themes specific to Luxembourg, including immigration ("Terra Mia Terra Nostra", 2012 ; "Les Mesures du rectangle", 2002), cultural mixing ("Blà Blä Blá", 2011), the role of politics in society ("André et les voix dissidentes", 1999), and the relationship between contemporary art and film ("Making of a picture" and "Landscape with a corpse", 2003, inspired by the work of Japanese photographer Kaoru Izima). His first feature-length fiction film, "In a Dark Place" (2006), won the award for best artistic contribution to the Lëtzebuerger Filmpräis in 2007 and his second film, "Baby(a)lone", an adaptation of the novel "Amok" by Luxembourg writer Tullio Forgiarini, tells the story of two lost teenagers, aiming for happiness in a society which has resigned from its duties. Now, he's currently completing his next documentary "Dreams have a language" co-directed by the french artist Sylvie Blocher, and he's working in collaboration with Jean Portante on an original script extending the themes dealt with in "Terra Mia Terra Nostra".
A film studies graduate of the Institut des Arts de Diffusion in Louvain-la-Neuve, as a producer, Donato Rotunno co-founded the production company Tarantula Luxembourg in 1995, through which, to date, he has supervised more than 20 feature films.
Donato Rotunno was born in Luxembourg in 1966. He lives and works in Luxembourg.