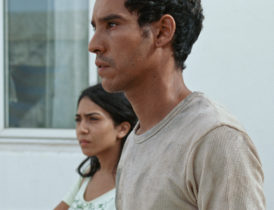 Best performance for Adam Bessa in HARKA at Festival de Cannes!
-
Adam Bessa on Saturday won the award for best performance in the Cannes Film Festival's "Un Certain Regard" selection for HARKA, sharing the prize with Luxembourg actress Vicky Krieps, who stars in another grand duchy co-production.
Harka tells the story of Ali, a young man selling petrol on the black market in Tunisia who must provide for his family following his father's death, squashing his hopes of crossing the Mediterranean to Europe. "Bessa is a versatile actor who can convey vulnerability one moment and anger the next," said Deadline about this performance, hailing the film's "gritty realism".