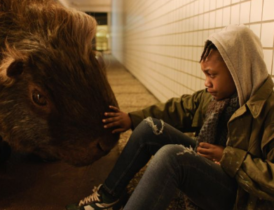 "Totem" will be the opening film at Cinekid Film Festival in Amsterdam!
-
Sander Burger's feature film Totem has been chosen to open the Cinekid Festival in Amsterdam in October.
In Totem, eleven-year-old Ama learns more about her totem animal on her quest through Rotterdam to avoid being deported to Senegal. This is the first film for young audiences by director Sander Burger (who has won awards in the past for his film 'The Conviction', among others).
To find out more about the opening film of the Cinekid Festival 2022, visit the website here. The Cinekid Festival 2022 takes place during the autumn holidays in the Netherlands, from 12 to 30 October.